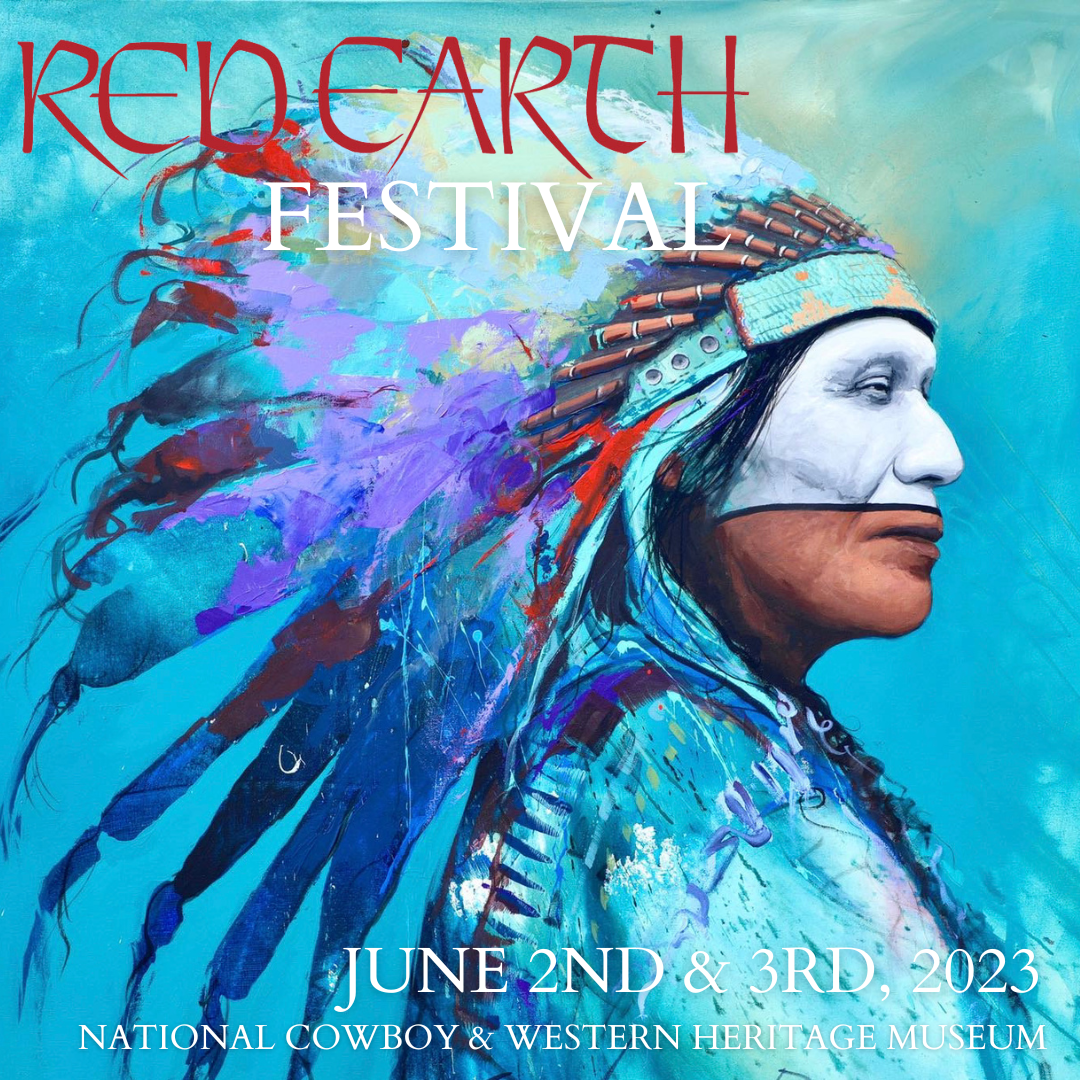 2023 Festival Schedule
Plan your trip to the annual Red Earth Festival, June 2nd & 3rd, at the National Cowboy & Western Heritage Museum in Oklahoma City.  
The Red Earth Festival is open from 9 am to 6 pm. Tickets are $15 person (children under 6 are free) tickets may be purchased at the Gate the day of the event.
Burk Burnett Board Room
Nick Brokeshoulder

Hopi Katsina Carver

3:30pm

Gene "Ironman" Smith

Creating "Unstoppable"

4:30 pm
Western States Plaza
Dance Showcase

Central Plains Dance Troupe

10:00 am

Terry Tsotigh

Kiowa Flute Presentation

11:00 am

Dance Showcase

Central Plains Dance Troupe

12:00 pm

Caddo Social Dances

Metro Caddo Club

1:00 pm

Dance Showcase

Central Plains Dance Troupe

2:00 pm

Caddo Social Dances

Metro Caddo Club

3:00 pm
Burk Burnett Board Room
Linda Kukuk

Scratchwork Presentation

1:00 pm

Eric Tippeconnic

"Native Motion: The intersection between Art & History"

3:00 pm

Gordon Yellowman

Cheyenne Ledger Art Presentation

5:00 pm
Western States Plaza
Dance Showcase

Central Plains Dance Troupe

10:00 am

Terry Tsotigh

Kiowa Flute Presentation

11:00 am

Dance Showcase

Central Plains Dance Troupe

12:00 pm

Dance Showcase

Central Plains Dance Troupe

2:00 pm

Tim Nevaquaya

Plains Flute Presentation

4:00 pm